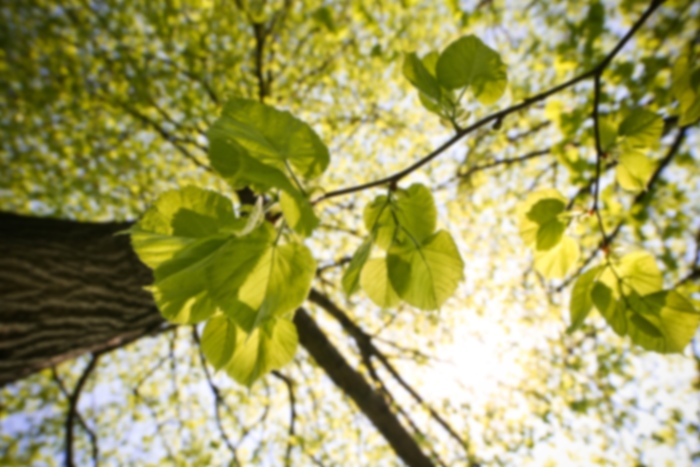 Aaron L Doonan,
MD
Interventional Cardiology
A native Kansan, Dr. Doonan earned his medical degree from the University of Kansas School of Medicine. He trained in internal medicine at the Cleveland Clinic and was a chief cardiology fellow at the University of Minnesota. Dr. Doonan is board-certified in internal medicine, cardiovascular diseases, and interventional cardiology. He has interests in treatment of chronic total occlusions (CTO), closure of atrial septal defects/patent foramen ovales (ASD/PFO), and peripheral artery disease (PAD). He also has expertise in the treatment of ST-elevation myocardial infarction (STEMI), cardiac arrest, and the use of hypothermia to improve neurologic outcomes. Dr. Doonan provides radial heart catheterizations that improve patient comfort and that substantially reduce bleeding complications and length of stay in the hospital.
No appointments available for selected appointment type.
Accepts most insurance. Contact your insurance provider for coverage information
Angioplasty
Arrhythmias
Cardiac (Heart) Angiography
Cardiac (Heart) Catheterization
Cardiac (Heart) Catheterization - Angioplasty Stenting
Cardiac (Heart) Echocardiography
Cardiac (Heart) Nuclear Stress Testing
Cardiac Arrest
Cardiac MRI
Cardiologist
Cardiovascular Diseases
Cardioversion
Coronary Angiography
Coronary Artery Disease
Dyslipidemia
ECG (Echocardiography - Echocardiogram)
Echo Stress Test
Echocardiogram
Echocardiography
EKG (Electrocardiogram)
Full Cardiac Evaluation
Heart Disease
Holter Monitor
Hypertension
Pacemakers
Palpitations
Peripheral Arterial Disease (PAD)
STEMI Systems of Care
Stress Testing
Structural Heart Disease
Transesophageal Echocardiography
Valvular Heart Disease
Vascular Imaging
This provider has limited online appointment availability, so please call the office for assistance scheduling with this provider.
AARP Medicare Complete through UnitedHealthcare HMO
Advantra Advantage (by Coventry) - HMO
Advantra Freedom (by Coventry) - PPO
Advantra Freedom Plus (by Coventry) - PPO
Aetna - HMO
Aetna - POS
Aetna - PPO
Aetna Better Health KS - HMO
Aetna HMO/PPO
Aetna
Allwell by HomeState Health - HMO
Allwell by Sunflower Health Plan - HMO
Ambetter by Home State Health Plan (MO) - EPO
Ambetter by Sunflower Health Plan (KS) - HMO
Beech Street/Viant (via Multi-Plan) - PPO
Blue Cross Blue Shield Of Kansas City
Blue Care - HMO
Blue Cross Blue Shield - Indemnity
Blue Medicare Advantage Access - PPO
Blue Medicare Advantage Complete - HMO
Blue Medicare Advantage Plus - HMO
Blue Medicare Essential - PPO
Care Improvement Plus/XL Health - RPPO
Cigna - HMO
Cigna - POS
Cigna - PPO
Cigna Connect - EPO
Cigna HealthSpring Advantage HMO
Cigna HealthSpring Preferred - HMO
Cigna SureFit - EPO
Cigna SureFit - PPO
Coventry - HMO
Coventry - POS
Coventry - PPO
Coventry One - PPO
Coventry Select - HMO
Evercare (by UnitedHealthcare) - PPO
First Health PPO
Freedom Network - PPO
Freedom Network Select - PPO
HMCC PHO
Home State Health Plan (MO) - HMO
Humana
Humana POS
Humana - PPO
Humana - Choice - PPO
Humana Gold Choice - PFFS
Humana Gold Plus HMO
Kansas Health Advantage - SNP
Missouri Care (MO) - HMO
MO Medicare Select/AllyAlign - SNP
Multiplan - PPO
NHC Advantage/AllyAlign - SNP
Preferred Care Blue - PPO
Preferred Health Professionals - PPO
Private Healthcare Systems - PPO
Savility - POS
Sunflower State Health Plan (KS) - HMO
Tricare Prime/HealthNet
United AARP - PPO
United Evercare - PPO
United Healthcare - HMO
United Healthcare - POS
United Healthcare - PPO
United Secure Horizons - PPO
UnitedHealth Community Plan (KS) - HMO
UnitedHealth Community Plan (MO) - HMO
WellCare - PPO (HCA Employees)
Worker's Compensation - Aetna
Worker's Compensation - CCO/Rockport
Worker's Compensation - Comp Results
Worker's Compensation - Corvel
Worker's Compensation - First Health
Worker's Compensation - Premier
Angioplasty
Arrhythmias
Cardiac (Heart) Angiography
Cardiac (Heart) Catheterization
Cardiac (Heart) Catheterization - Angioplasty Stenting
Cardiac (Heart) Echocardiography
Cardiac (Heart) Nuclear Stress Testing
Cardiac Arrest
Cardiac MRI
Cardiologist
Cardiovascular Diseases
Cardioversion
Coronary Angiography
Coronary Artery Disease
Dyslipidemia
ECG (Echocardiography - Echocardiogram)
Echo Stress Test
Echocardiogram
Echocardiography
EKG (Electrocardiogram)
Full Cardiac Evaluation
Heart Disease
Holter Monitor
Hypertension
Pacemakers
Palpitations
Peripheral Arterial Disease (PAD)
STEMI Systems of Care
Stress Testing
Structural Heart Disease
Transesophageal Echocardiography
Valvular Heart Disease
Vascular Imaging
Interventional Cardiology - Primary - Board Certified
Cardiovascular Disease - Board Certified
Practicing since: 2007
Gender: Male
Fellowship: Interventional Cardiovascular Disease - University of Minnesota Medical School
Residency: Cleveland Clinic Foundation
Graduate Degree: Medical School - University of Kansas School of Medicine
Centerpoint Medical Center
Overland Park Regional Medical Center
Lee's Summit Medical Center
Research Medical Center